Vedic Astrology Foundation Course
Know the secrets of Vedic Astrology while learning how to read your own Horoscope
Date: To be announced
Time: 5:00 – 8:00 PM (IST)
Duration: 4 Weekends, Sat-Sun
New : ₹ 25,000 (Incl. GST)
Repeaters : ₹ 12,500 (Incl. GST)
*Non-Refundable
(Incl. 1 Year Online Access to Course Videos, Reference Reading Material and Assignments)
KB's Online Course Videos are in Hindi. MahaVastu Certified Trainers support in Hindi and English.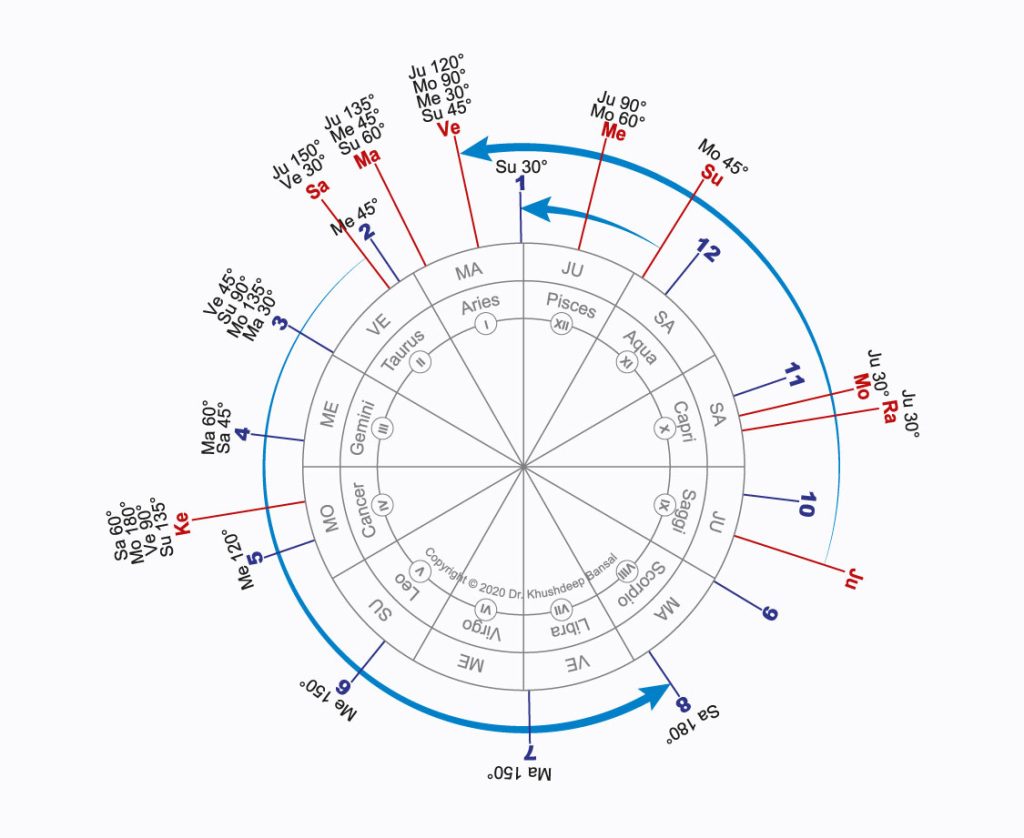 In this course you will learn
By analyzing your horoscope and learning the secrets of Vedic astrology, you will be able to do effective and targeted remedies based on the astrological reasons for problems in career, health, relationships and money.
Interpretations for career, health, relationship and money by combining keywords of nine planets, traits of 12 zodiac signs and characteristics of 12 boxes of life.
Decoding life events such as education, type of education, health problems, good job, growth in business on astrological timeline – Mahadasha and Antardasha. 
Research-based effective astrological remedies such as tattoos, symbols, perfumes, Isht-Dev, mantras and effective remedies using different types of gems.
New formulas of astrology, like how money will be earned?, what karma will it come from? And learn  effective remedies for  constant money flow.
Vedic astrology is divine guidance, identifying and following the divine plan for one's success, prosperity and health to lead a happy and prosperous life.
Vedic Astrology

Foundation Course
Have you done Vedic Astrology Foundation Course before?